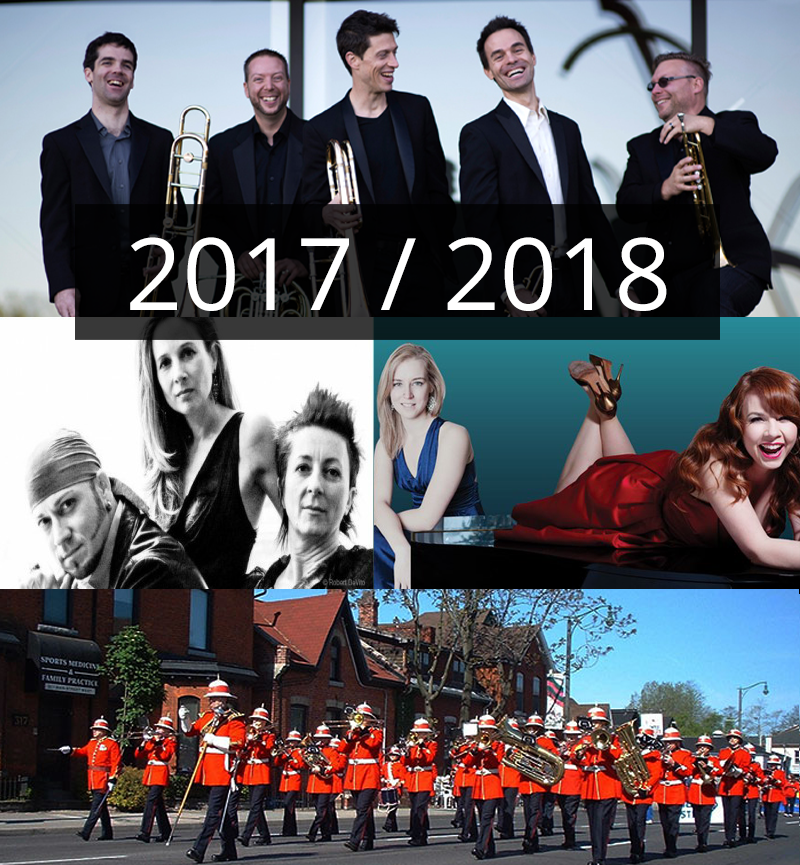 We are excited to announce our upcoming 2017/2018 concert season! If you subscribe before our final concert on April 30th you will receive a free complimentary ticket for the April 30th 2017 concert of the Weston Silver Band!
Sun. Oct. 29/17 at 2:30 PM, Orillia Opera House – Royal Hamilton Light Infantry Band
A military band spectacular commemorating Canada's and Orillia's 150th sesquicentennials.
Sun. Nov. 26/17 at 3:00 PM, Orillia Opera House – Millan and Faye present THE OPERA!
A humourous but very musical look at the sometimes odd plots that are used in operas. 
NOTE THE START TIME: This program will start at 3:00 PM
Sun. Feb. 4/18 at 2:30 PM, Orillia Opera House – BUZZ BRASS
A unique ensemble that provides amazing virtuosity and entertainment.
Sun. Mar 4/18 at 2:30 PM, St. Andrew's Presbyterian, Orillia  –  Leslie Newman, flute, Guy Few, trumpet, voice, piano, and Nadina Mackie-Jackson, bassoon
Sun. May 6/18 at 2:30 PM, Orillia Opera House – Toronto Concert Orchestra, Kerry Stratton
Movie Music Spectacular – Raiders of the Lost Ark, Sound of Music, Porgy and Bess, Les Misérables, West Side Story, Warsaw Concerto plus more.