2017 -2018 SEASON
---
Millan & Faye present THE OPERA!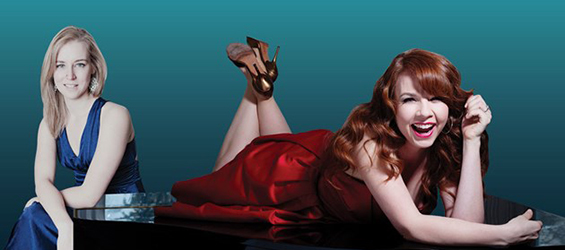 Sunday, Nov. 26/17 at 3:00 PM, Orillia Opera House
NOTE: This program will start at 3:00 PM to accommodate the pianist.
Join Kyra Millan and her accomplice Tina Faye on a soprano's exhilarating and hilarious journey from barely being able to speak in public to becoming an opera singer. Become the auditioner, orchestra, or chorus – or even share the stage with a world-class coloratura soprano.

---
BUZZ BRASS
Sunday, Feb. 4/18 at 2:30 PM
Orillia Opera House
A unique ensemble that provides amazing virtuosity and entertainment.
THIS CONCERT TO BE REPLACED DUE TO SCHEDULING CONFLICTS – TBA

Sunday, Mar. 4/18 at 2:30 PM
St. Andrew's Presbyterian, Orillia
Kerry Stratton & the Toronto Concert Orchestra
Sunday, May 6/18 at 2:30 PM
Orillia Opera House
Movie Music Spectacular: Raiders of the Lost Ark, Sound of Music, Porgy and Bess, Les Miserables, West Side Story, Warsaw Concerto plus more.